10 VALENTINE'S GIFT IDEAS FOR TRAVEL ENTHUSIAST
Tuesday, February 10, 2015
Valentines is just around the corner my loves! Whether you like it or not.
So today, I will be posting a helpful guide of 10 Valentine's gift ideas for travel enthusiast. I've search around the web and compiled gift ideas that won't hurt your wallet and worth giving to your special someone. For m
ore details, click on the picture to see the price and where to purchase.
1. Bag
A camera bag or a laptop bag. This is for travellers who can't live without their camera or laptop with them.
Listography for travel! A

handy travel companion to right thoughts and ideas or pass notes. This is for travel enthusiast who are fun of writing, listing and
record every whimsical discovery.
E
ncourages to explore everyday details encountered while traveling, whether near or far away.
Travelogue from Quirks and Novelties.
- Includes travel journal
- Includes eight scratch map pages
- Good for wanderlust

3. Travel Scarf
Oh! How I love scarfs, especially the plaid one. I have posted here both for men and women, the very cute heart printed scarf and plaid men's scarf. Or else I suggest for you to buy two of the plaid one, for you and for her/him. Like a couple scarf. Aw cute, isn't? The price is favorable, you better check.
Heart Print Scarf
Lightweight Scarf from Mango. This piece features a contrasting heart pattern with frayed edges.
- Polyester
- Frayed edges
Men's Scarf
Checkered Men's Scarf from Sunsational. Use it as a cover up, an accessory or a practical way to protect your belongings such as a camera and laptop when you're out.
- Polyblend fabric
- Classic scarf
- Multi purpose
- Checkered print
4. Headphones
Best for travel enthusiast who are fun of music. Perfect for blocking out airplane engine noise, screaming children, or when riding a bus. You hear less noise and more of your music.
Harambe On-ear Headphones from House of Marley. This headphone features a canvas-covered headband and a 30mm moving-coil.
- Canvas-covered headband
- Glasses-friendly, adjustable headband
- Ultra-soft leather ear cushions
- 1-button Mic Controller
- 3.5mm gold-plated connector
5. Analogue Watch With Multiple Time Zones
I'd like to include accessory in my list both for men and women. So for avid men travellers, this analogue watch with multiple time zones is perfect.
An avid traveller? Then this Black Men's Silicone Analogue Watch by 24:01 featuring multiple time zones is the watch for you, featuring a round-shaped face with a gunmetal tone accent.
- Numbers and notches display details
- Three time zones display
6. Travel Barcelet
Best for travel chic who are avid with accessories. This is a travel gold wire bracelet inspired with a heartfelt mantra.
By Mia Casa. Designed with a special word mantra and a chic design, this bracelet is easy and stylish to wear everyday.
- Made with aluminum material
- Gold tone
- Hook clasp
- Travel wire design
Talking about sun protection during travels, this product is perfect gift idea.
Maintain a younger, brighter, and utterly cared for (even when on the go!) skin with the Creams de la Creme. It's conveniently sized for on-the-"glow" portability. Make skin safety a lifestyle with products from VMV Hypoallergenics!
Contains travel sizes of:
- Re-Everything Face-Hand-Body Lotion - Anti-aging, rejuvenating, microdermabrasion and antioxidant therapy. For notably smoother, firmer, rejuvenated, and glowing skin from head to toe.
- Creammmy-Rich Intensive Moisture Milk - one of VMV's richest, and all-time best-selling moisturizers.
- Essence Skin-Saving Hand + Body Smoother (NEW)
- ultra-light, softening lotion with surprising lightness. With coconut-derived fatty acids, glycerin, organic virgin coconut oil and antioxidants for unrivaled softening of even very parched skin.
8. Heart Keychain
For you and for him/her, the couple heart keychain.
Heart keychain from Chelsi Leathershop. This keyholder features a heart shaped genuine leather and a metal key ring.
- Made of 100% cow leather
9. Handmade Instagram Collage
For crafty types and if you are the person who loves to do collage and designing. The more handmade, the more appreciated. You can click link
here
from thetravelhack.com to check how to
create a cheap instagram wall collage.
10. Travel Experience or Ticket
A ticket to a place he/she dreamed of to travel. Or maybe a ticket for two, you and her/him travelling together on the Valentines Day. How does it sound it you?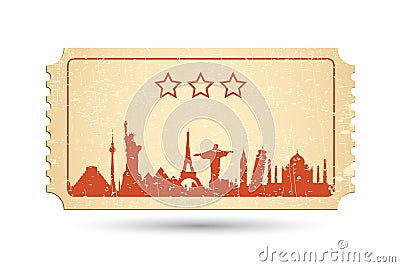 So what's best item do you found here?
I hope you you found this post interesting. And if you have questions or you have addiational ideas. Share it! Let me know on below comments.